Skull Crusher Festival Venues
Bands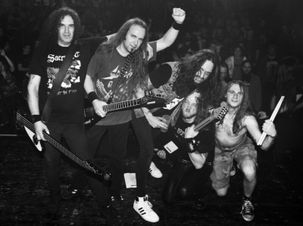 Witchburner from Fulda has been around since 1992 and has released seven albums and various split and EP releases to date. Musically, WITCHBURNER offer quite uncompromising old school thrash, which is downright predestined for a full-fledged mosh pit.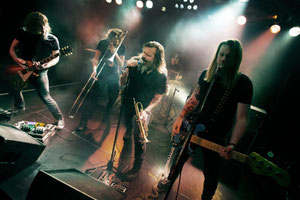 ¡Pendejo! trembled the ArTik with their Heavy Latin Stoner Rock in 2020, the visitors of the SkullCrusher Fest will also witness the heavy elemental force of El Pastuso and his men. The singer, always "armed" on stage with a flask in his breast pocket, spits his heart out as if he were calling for a revolution in Guayaquil's marketplace, while the groovy-rocking interplay between guitars, bass, drums and wind instruments result in a powerful cocktail that challenges legs and neck alike! I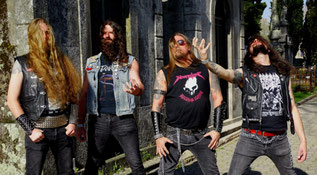 NOCTURNAL are a true institution that has been raising the "Flag Of Hate" since 2000 and regularly instigating a "Riot Of Violence". A series of demo tapes and splits with bands like Nunslaughter, Vomitor, Bestial Mockery and Toxic Holocaust laid the foundation before they unleashed a thrash metal milestone with their impressive debut album "Arrival Of The Carnivore" in 2005.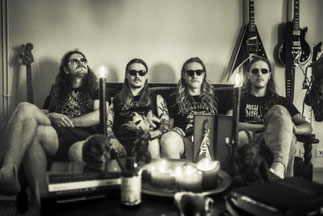 In all the retro madness, GREEN KING are among those acts that have understood how to honor the great role models and still come to the party with their own spirit. Their songs live from the monumental riffs and colossal guitar harmonies. Their first EP "Rock Alley Tapes" was released in early 2022 and brought the band attention across Europe. GREEN KING's debut album "Hidden Beyond Time" will be released in December via Sign Records.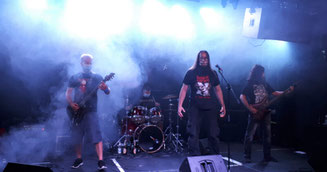 DEAF AID is a Freiburg cultural asset and a real underground great - and has been since 1989! For us it goes without saying that we should honor the band with a performance at the SkullCrusher Fest and offer you a groovy Death Metal treat. Like a lava flow that forces its way to the surface of the earth and crushes everything after a massive eruption, the sound of DEAF AID with guitar-heavy, powerful riffing, rhythmically used noise effects and driving beats presses the listener in the pit of the stomach.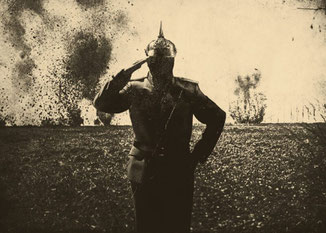 Kanonenfieber was founded as a one-man project in Bamberg and cast from steel and lead. After their fantastic first debut "Menschenmühle" the band will now also conquer the live stages. With a unique concept, far removed from the glorification of war and industrialized dying, the band goes into the archives for the songs and into long-forgotten correspondence between warriors and homeland in order to give back a face to the nameless horror.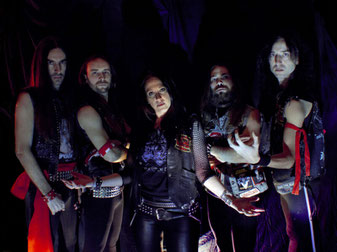 Thoroughly honest Heavy/Speed Metal is what lies behind the Italian formation SIGN OF THE JACKAL, who named themselves after the aforementioned Damien Thorne album. Since 2008, the band around front woman Laura Coller has been celebrating their personal nostalgia trip, which you just can't resist. Before that, you can see for yourself at the SkullCrusher Fest.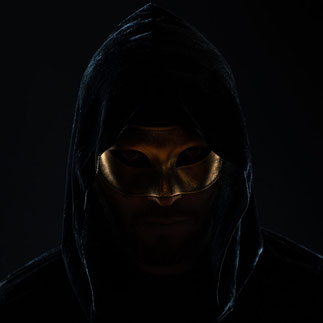 There is only one person behind THUVNDERKVLT, namely Thünderwolf from the Türbo rockers Kvinna, who lives out the metier of classic eighties metal here. THVNDERKVLT sounds like a blend between Danzig, Manowar, Iron Maiden and Hällas if they teamed up to produce an album together. The debut Chronicles of Asterius chronicles the adventures of Asterius as he claims his right to rule the skies.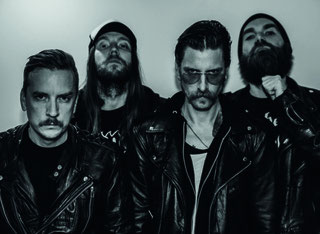 With a mighty Entombed-meets-Motörhead feeling and smoking tires, the Swedes from JESUS CHRÜSLER SUPERCAR come cruising around the corner. The band is a greased death 'n' roll hell machine, taking their musical influences from dirty heavy rock, doom, stoner and old school death metal and fusing them into a diabolical brew of their own.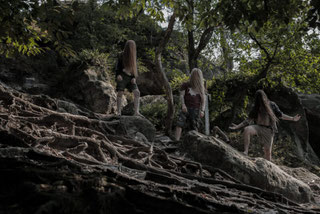 Doom Metal awaits you with the band EREMIT, founded at the end of 2015! The guys play slow, massive and dark doom, enriched with elements of other extreme metal genres. With their music they transport the uninterrupted, dystopian story of a lonely hermit who, after a lifetime at sea, reaches barren cliffs and a completely unknown land.