Bands, Part 1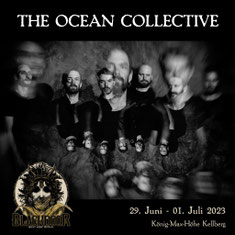 The Ocean Collective plays instrumental Postrock, Shoegaze and/or Progrock. Sometimes all together in one song. As a geologist and geographer I felt over the song titles like Cambrium, Devonian etc. I know about the conditions and landscapes on earth during these geological times and the songs sound as it looked like on earth. It´s a kind of music which fits perfect for an outside festival, especially if you have such a great view as you will have from the festival ground in Passau.
---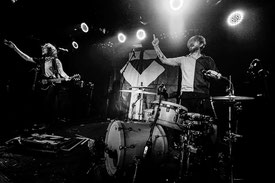 It will be noisy, it will be punky, it will be freaky, it will be DYSE. And it will be unpredictable and provoking. You can call it also art.
---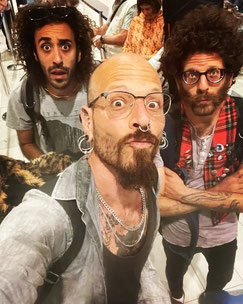 In my humble opinion, The Great Machine - actually from Israel - are aliens. Their look, their style, everything seems to be strange. Actually that´s all the hidden passions what have inside in us. The difference: we keep it, they unleash it, they canalize it and make art and music out of it. Needless to say that this will be  - I know it already - that this will be again a great live show.
---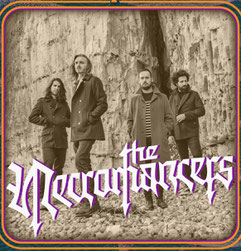 The Necromancers from Poitiers, France, will always have a special place in heart, because they put my (former) record collection in one album, Catchy Doom Metal tunes with an aggressive and dark voice to sing along like "They called her Salem Girl, the maiden queen of the graveyard" and other occult stuff about devils and witches and messes and blood, catchy as it could be to nail the song directly in your brain. Even 12 minutes lasting songs have this pop and catchy element in it. Personally, it´s the first time to see one of my absolute favorite bands, for which I waited and chased for.
---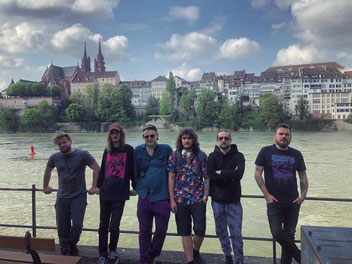 Weedpecker send you back in the more nerdy music of the 70´s. Gong, Jane, early Eloy, Jazz, Kraan. So the concerts always sound like a jam, but in fact, you will listen to songs who sound like a jam.
---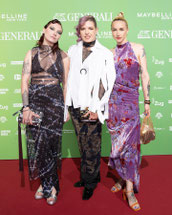 Velvet Two Stripes. 3 words with a lot of references throughout the history of the 60 years of Rock´n Roll and style. Hailing from Switzerland and juggling with the more glamorous bands within the Rock´n Roll scene, this band surely will be an eye- and ear-catcher on this festival. 
---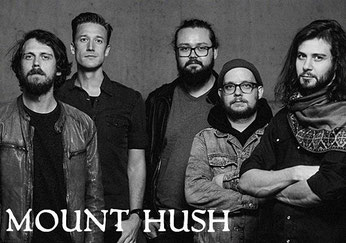 We all have time and we will have space during the Blackdoor Fest for Mount Hush building up their songs and soundscapes. It takes time for al the fine structures in their songs, the dynamics, harsh breaks, embedded in a warm analog sound. Sounds like to have a smooth red wine to enjoy their concert.
---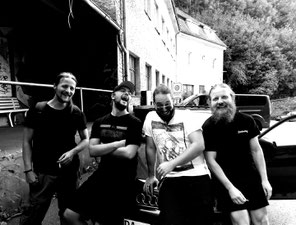 Without these guys there wouldn´t be the Blackdoor Fest. First of all, Cone spotted the 90´s revival of classic rock, spiced up with southern rock and Grunge for their explosive bastard of music. Cool to see them on and off stage
---